MODULAR S-LINE
The only saddle designed for everyone.
Exclusive Selle Bassano patent, the Modular System, internationally patented, is the only one in the world that allows the opening of the saddle longitudinally from 0 to 5 cm (depending on the model), increasing or decreasing the width of the saddle, and optimizing the rider's seat according to his body size. A new collection, designed for E-Bikes, with the aim of increasing comfort, natural pedaling, and most importantly, avoiding unpleasant pain in the prostate area and ischial bones.
Modular, the saddle that opens and adapts to you
Modular is the only patented saddle in the world that opens and adapts to the size of the rider's pelvis. Modular S-Line is the city bike saddle with a simple and elegant design, for medium-fast daily walks in the city or in the countryside. We have created a saddle, with the Modular system, for those looking for uncompromising sportiness. Modular S-Line is the classic sporty application, with small dimensions of the Modular system (exclusive patent of Selle Bassano) for those who want an aggressive look and want to compromise with comfort, with adjustable opening (from 0 to 5cm)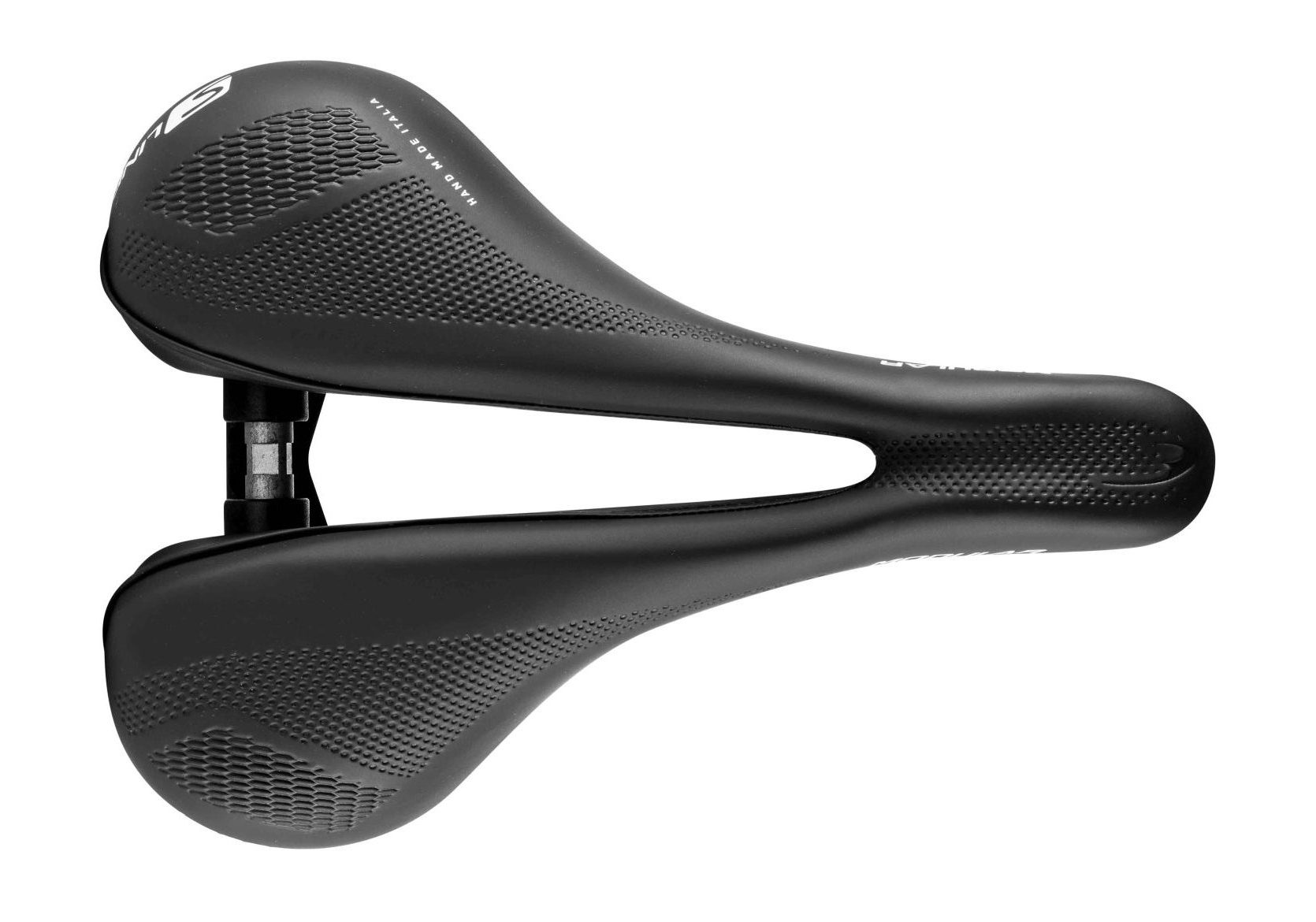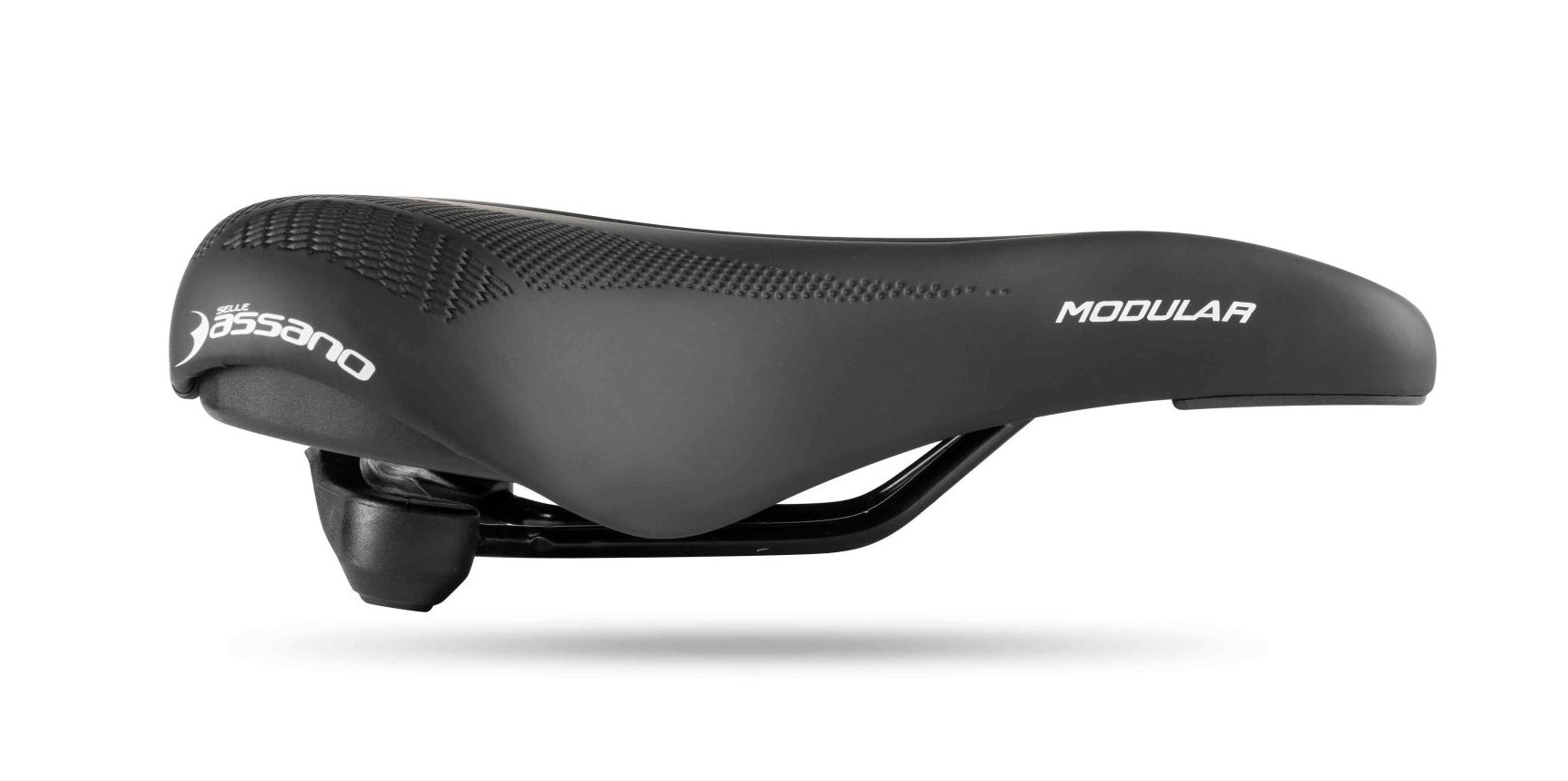 Internationally patented longitudinal opening system from 0 to 5 cm, owned by Selle Bassano, allows the saddle to adapt to the needs of the sporty rider. This new model becomes a full part of the range dedicated to the rider, thanks to exclusive features in terms of materials and the special ergonomic design.
Ergofit is the new technology developed by Selle Bassano to help the cyclist solve those problems and conditions that may arise in some parts of the body while pedalling; caused by that excessive and lasting stress that the perineum undergoes.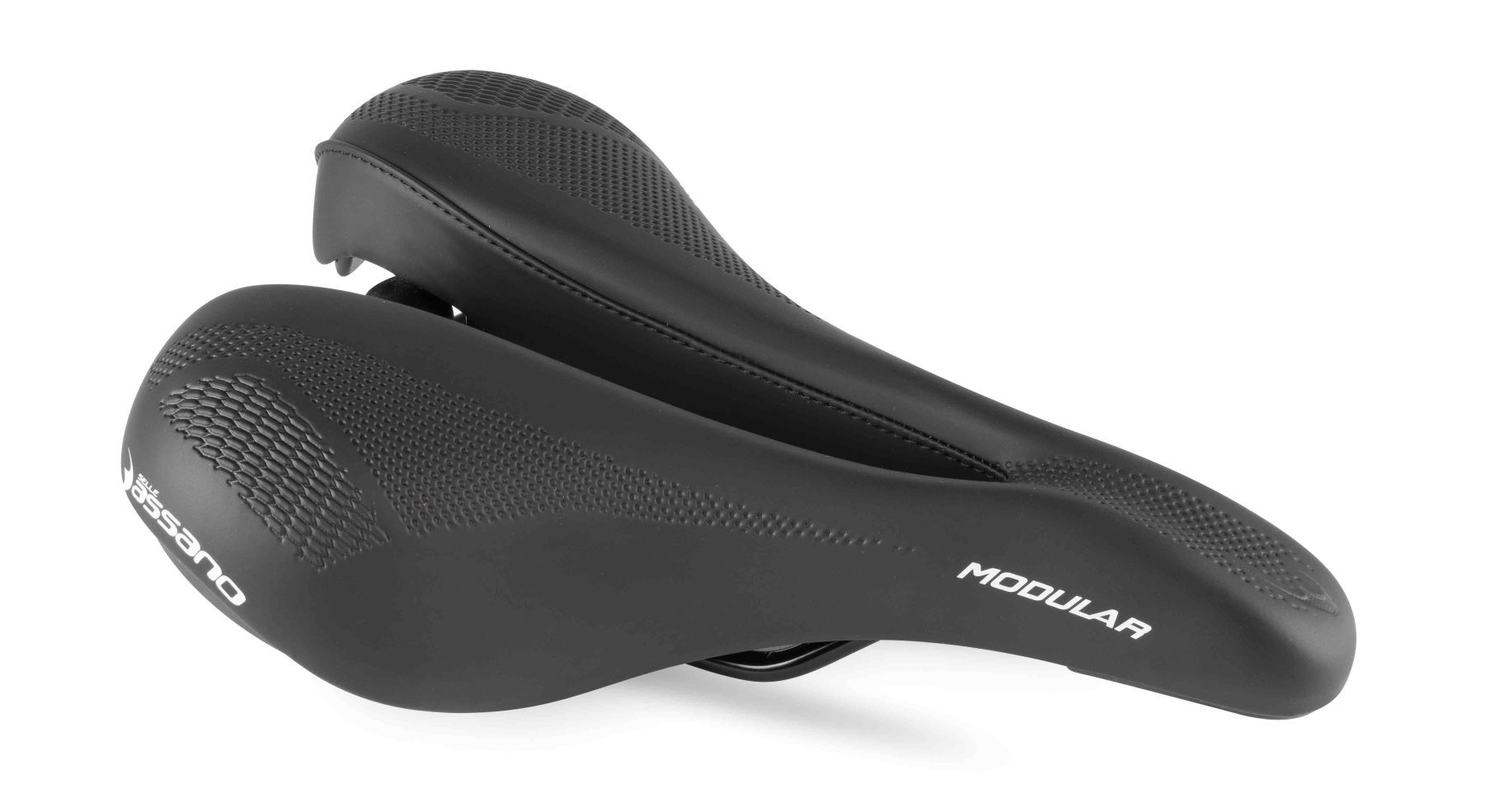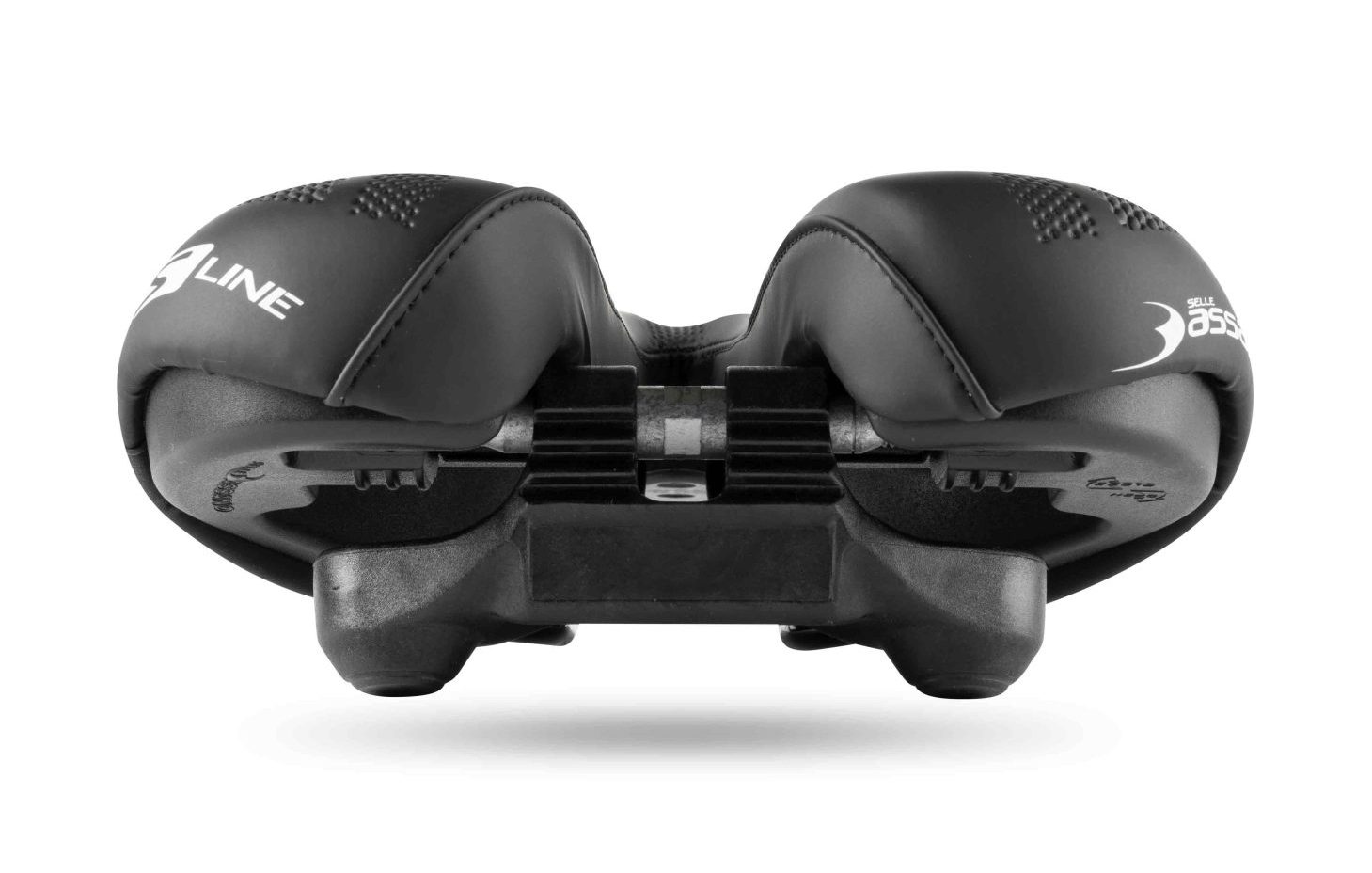 Length: 265 mm
Width: 160-220 mm
Weight: 545 gr
Fork: Chromoly