PROZONE VIRTVAL TKAPPA CITY
A line of saddles that makes comfort its main feature. Sober and classic lines, to optimize pedaling comfort for the bike rider. Prozone (patented) is Bassano Selle's technology for the urban rider who wants lasting comfort but with sober lines.
Selle Bassano, with Prozone, manages with a single idea to satisfy the different needs of the most demanding cyclist: comfort, lightness and style. Ergonomics and comfort for stable and uniform pedalling. Prozone is the new Selle Bassano shock absorption system, designed to offer the cyclist a uniform zone of absorption and release, so as to accompany pedaling in a natural and effective way.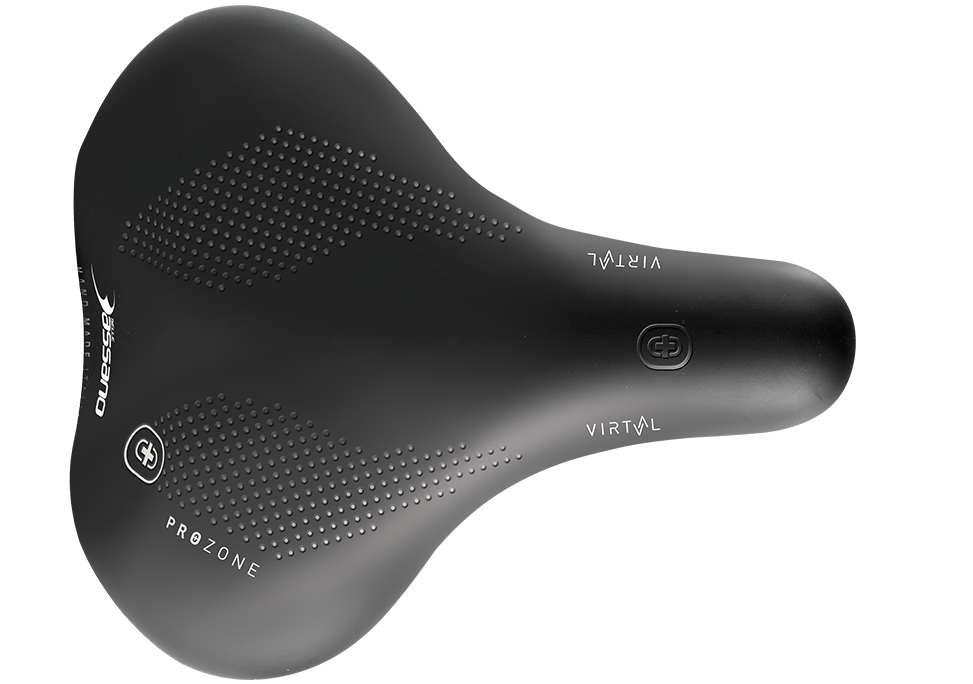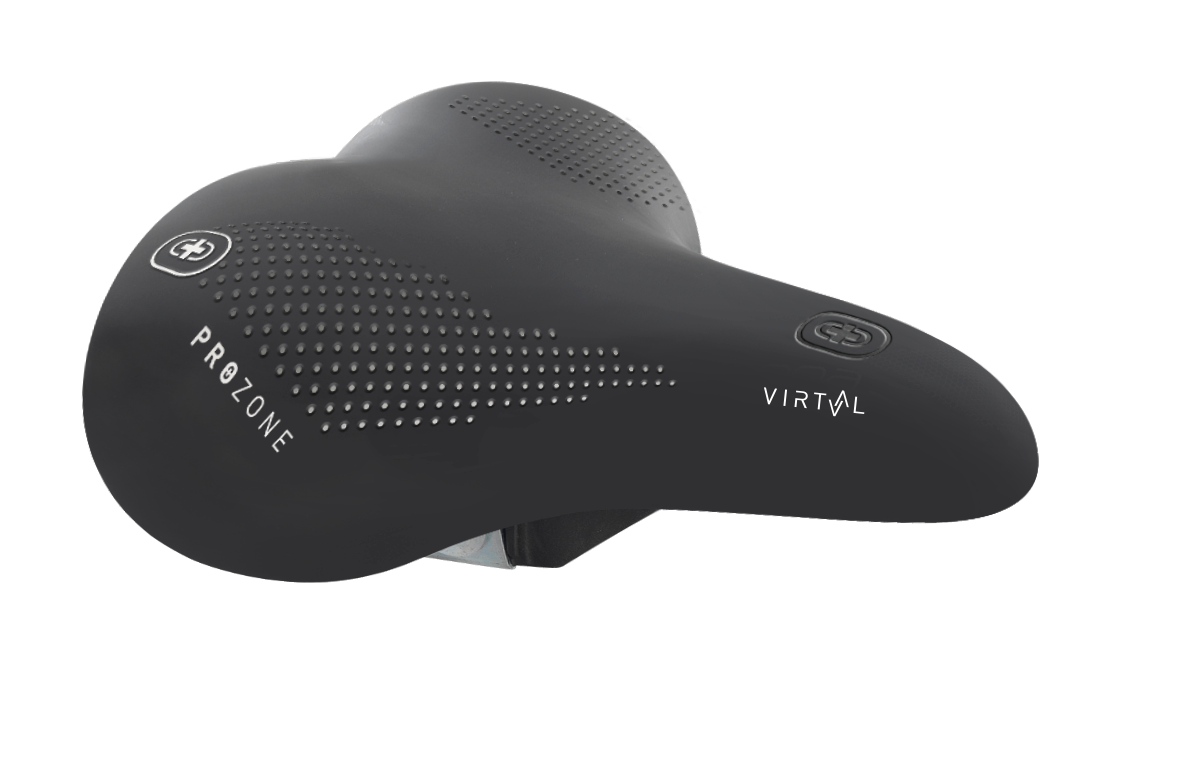 Length: 255 mm
Width: 240 mm
Weight: 380 gr
Fork: Chromoly